Last Updated on February 27, 2022
Mountain biking is different from other cycling disciplines mainly because riders go through offroad trails that are considered extreme conditions for many.
This is why mountain bikes depend mostly on their front suspension, which is also called its fork.
Some might see this as a very reliable component that can take care of its own and survive even the gnarliest of trails. However, that's not really the case.
Yes, it might be capable of absorbing strong impacts from jumps, drops, and whatever obstacle the outdoors might throw at you. But this also means that you should be more cautious of it if you want to make the most out of your fork. One good way to do that is by regularly maintaining it.
In this article, we'll be talking all about the proper way of fork maintenance. We'll provide you with the top tips to keep it functioning at its best, as well as show you how they work so you'll have a better understanding of how suspension systems work.
Keep your shock clean
The first and most important thing you can do for fork maintenance is simple, and that is to just keep your suspension fork clean as much as possible.
The biggest enemy of any mountain bike suspension system is dirt because this creeps into its nooks and crannies.
Even the smallest of debris can create a negative blow to your fork, especially on the stanchions, as it can scratch it and affect its performance in the long run. Make it a habit to wipe the seal area every time you finish your ride.
If it's dry, it's best that you gently spray water on it and then wipe it slowly. We also recommend that you wipe it in a horizontal manner so that you won't force any dirt into the seals.
Note that your stanchions are a very important part of your fork so make sure that you keep it clean at all times.
Use protective spray
Another smart way to maintain your fork and keep it in its pristine condition is to use a protective spray.
A good example of this is the WD-40 silicone spray. This is an aerosol spray that ensures that the stanchions are well lubricated while also avoiding dirt and dust from sticking on its surface.
Aside from that, it also cleans the stanchions because you can easily wipe off any impurities from it. It also keeps the stanchion and lowers shiny. There are even times when it can lift away any dirt coming from the seals each time the stanchions move.
Check sag and adjustments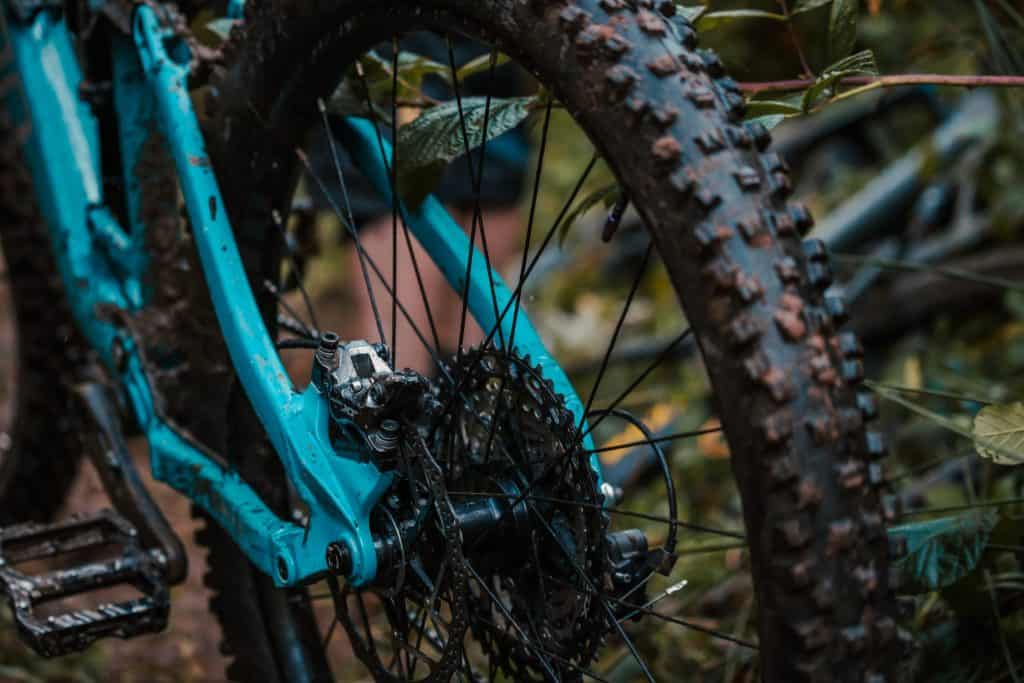 Being a mountain biker doesn't just mean that you immediately ride your bike and set course to your destination.
It doesn't work that way because you also need to know the technicalities behind your bike, especially when it comes to your fork. Check the sag and other adjustments on your fork and foam rings so you can fine-tune it to your weight and riding style.
Doing this ensures that you don't put too much stress on the fork because this can damage its internals over time. The sag is the amount of movement the shock gets when you ride and sit on your mountain bike.
Meanwhile, the adjustments consist of rebound and compression. Rebound is how fast the fork or rear shock bounced back.
On the other hand, compression is how far the stanchion of the fork and rear shock moves. Adjust these and make sure you are comfortable with them so you can ride at your best self.
Fork disassembly
Whether you like it or not, there will come a time when your fork will not be disassembled and get a thorough suspension service disassembly.
The frequency depends, but if you are an average mountain bike user and you just ride on the weekends, there's a good chance that you'll only need to have it disassembled at least once a year, which is also the minimum suspension fork lower leg service frequency.
What happens during fork disassembly is that your fork goes through a full rebuild where you create a bike upside-down position after doing a meticulous cleaning process.
Damage inspection on the entire fork including the foam rings is also done during this time, as well as the replacement of parts that might have been damaged or deteriorated through time so that you can fully utilize your bike.
Regular overall maintenance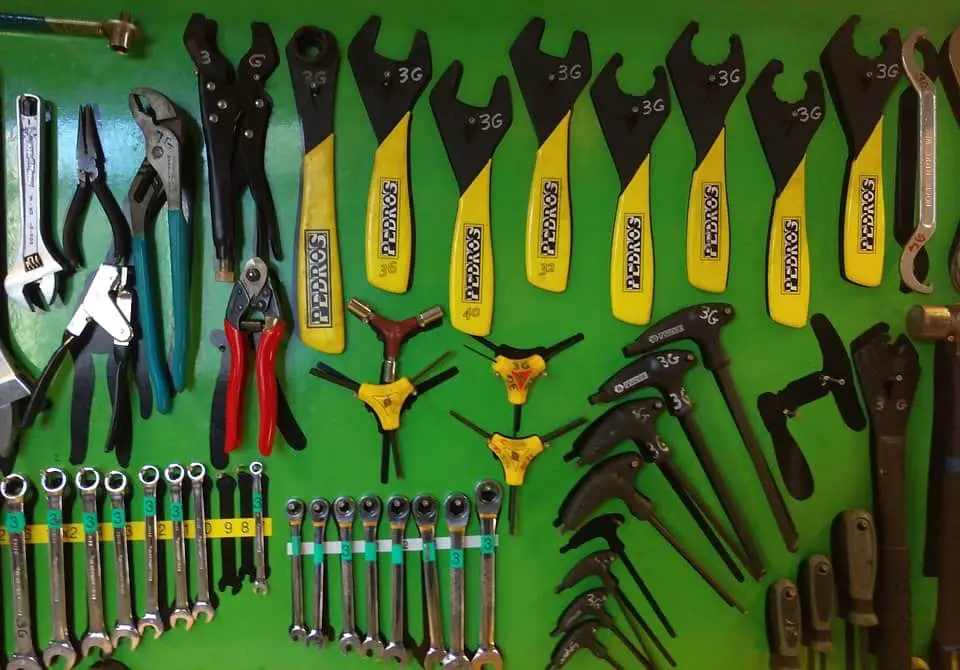 Frequent service internals maintenance is another important reality you need to accept if you are a mountain biker. And you need to do this to suspension forks regularly.
It doesn't matter if you've ridden too much or maybe seldomly, because there will still come a time when the internal oils will dry up and start to break down. Even your seals will dry out through time and will eventually crack.
Once these happen, debris and dirt from the trails can enter your internals through the cracked openings of the seals. You don't want to let this happen because this can lead to major problems.
And buying a new mountain bike suspension fork is downright expensive. Nonetheless, regular overall maintenance will avoid this problem as this includes lubrication refills, seal replacement, oil change, and total strip down.
In simpler words, the more frequent suspension service and the smaller the service intervals, the better.
Use mudguards
Mountain bike fork maintenance suspension service is unavoidable. However, you can help lengthen the lifespan of your fork components by using a mudguard.
These mudguards can be bolted directly on the fork lowers so that mud and dirt from the tires won't splash up to the fork stanchions, knowing that this debris can scratch the fork and enter its internals.
What's great about mudguards is that they are very affordable, costing only around $50 to $100, not to mention that they make your bike look cooler.
Conclusion
Knowing the correct mountain bike fork maintenance suspension shock service is crucial if you want to become a better mountain biker.
Note that your performance depends a lot on how your fork works, so make sure to maintain it in the best way possible. When you do, then you'll surely have a safer, more customized, and more enjoyable ride.