Last Updated on November 21, 2022
Mountain bikes aren't just a mode of transportation. They're also something that lets you enjoy the outdoors and go to places you never thought you can while staying fit and healthy.
These are just a few of the many reasons you need to get a mountain bike. But when is the best time to buy your dream bike?
One good idea is to consider the time of the year. Most brands try to clear out their old models to make room for the new products they will release the following year.
The problem with this, though, is sometimes shopping when all stocks have run out, making it too late for you.
You can avoid that hassle and be in the right timing to get a mountain bike by reading this article.
We'll discuss all crucial information, and tips to ponder on, so you'll know when is the best time to buy a mountain bike.
When Mountain Bike Sales Are Low
There are a lot of times during the year when bike products are on-sale because of multiple factors. Examples of these are new models arriving and shops doing inventory clearing.
But when do bicycles go on sale? Here are some of the best times of the year to get a mountain bike bargain deal:
Holidays and year-end sales
National and year-end holidays are the time when you'll find discounted sales. This is especially true on major bike brands. You'll also find a lot of year-end sales in your local bike shops as they're trying to clear out their old stock inventory.
Early spring
Spring is when bike season starts, which means there will be a lot of new models arriving in bike stores. This is where you'll see the annual Sea Otter Classic, where brands show off their new products.
The prices of last year's models will be significantly reduced because of the incoming new bike models.
Mid summer
Buying a mountain bike during mid-summer is perfect if you're looking for a good deal. A lot of bike brands sell their new products. This is because of the amount of media exposure they get from the major cycling events during this time.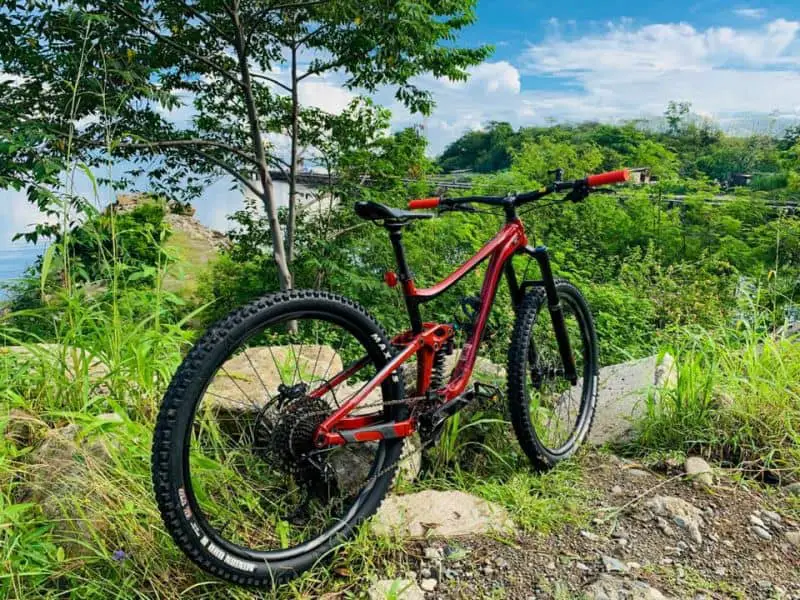 Prices on old models also drop by early June. So it's a good time for you to go shopping during this time of the year.
Early fall
Early fall is where most bike brands clear up their inventory to give more space for their new models. You can go to online bike stores to find a lot of products on-sale. Some can even go for as low as 60% off.
Ways to Save Money When Buying a Bike
Secondhand
It's best for you to get a secondhand mountain bike if you're on a budget so you can get the bike you want for a lower price. Even if that means getting a used (and possibly abused) bike!
You can usually find them at buy and sell sites where you can narrow down to a specific bike or wheel set you want. Although it's important to be careful when doing this as some sellers try to sell you defective bikes or scam you and steal your money.
Older models
Having the newest bike model surely makes you feel good. But you really have to burn the bank to get it.
It's a good idea to buy an older model if the latest one hasn't gone through a huge redesign. It works almost the same as the new one, but at a lower price.
Looking for discounts
It's common for bike shoppers to buy locally to save more. But there are actually a lot of cheaper stuff that are up for sale online. Online bike stores have lower prices because they have to compete with other online shops.
You can even buy a bike that's half the price than the one at your local bike shop, even if you pay for the shipping fee. Just do a lot of research on the shop and make sure it's legit and reputable. You don't want to get scammed, right?
Where Should I Buy My Bike?
Your local bike store
Depending on the time of the year, your local bike shop might have bargain sales on some of their older products. They usually do this to clear space before the new stocks arrive. You can find some of their older models at a lower price than usual.
Online
There are so many online stores that sell mountain bikes at a cheaper price. The shipping fee isn't even going to cost you that much compared to how much you've spent in buying the actual bike.
Be diligent enough to look for your own brand new mountain bike online. This way, you can get a cheaper one than what you find at your local bicycle store.
Conclusion
There really isn't any definitive answer on when is the right time to buy a bike. It depends on several factors such as your area, the bike brand you want, your budget, and many more.
This article helps you to avoid the hassle of getting expensive bargains and unfit bike sizes that aren't tuned in to your riding style.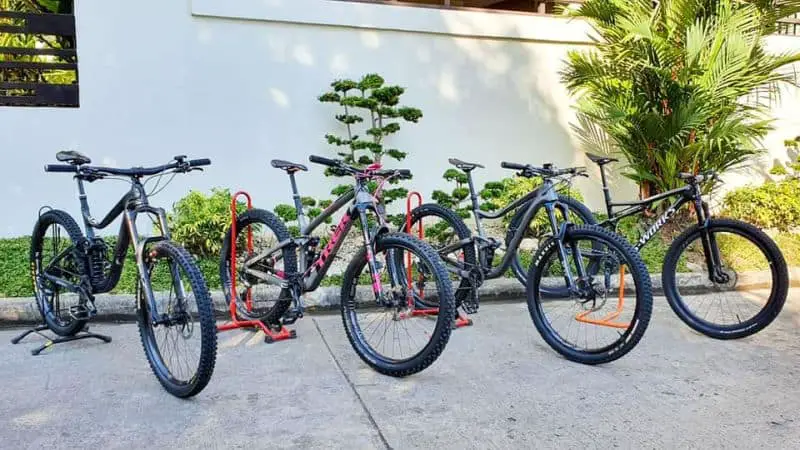 Just do a lot of research if you want to get a great deal. Also, assess your skills so you'll know if you can make the most out of your planned bike. And always remember to never rush things out. Carefully examine the bike and if you can afford the costs.
When you do, then you'll have a better time riding your bike.
Related Posts:
How Long Should A Mountain Bike Last?
Best Mountain Bike Under 600 USD
Best Mountain Bike Under 300 USD