Mountain biking is a sport where you have to rely a lot on your balance and maneuverability. And what better way to ensure that both these aspects are well taken care of than by having the right wheel set?
Aluminum wheels are still the preferred wheel type of choice for mountain bikers because they are affordable, reliable, and don't need a lot of maintenance as compared to carbon rims.
You can also compare these to steel rims which are so much heavier and can slow you down because of their poor ride quality and performance.
But what really are these aluminum alloy mtb wheels? Are they a great choice for cyclists? And what are the best choices out there?
We are going to talk about all these things in this article. We'll also give you an in-depth look into what wheelsets are, along with their components and advantages.
What are MTB aluminum wheels?
Mountain bike wheels come in two types. The more popular type are the aluminum MTB wheels, which are also called alloy wheels or aluminum alloy wheel sets. These are made from aluminum alloy, hence their name.
They are also popular because they are cheaper compared to carbon wheels. There are also some cases when you can still use them even if they have minor damages such as dents.
Components of Aluminum Wheels
Rims
The rims are located on the outermost side of the wheel. Its main function is generally to hold the tire as it sticks directly to it.
Rim width also affects the width of the tire because it can expand into its maximum thickness if the rim's width is large enough. The thicker the rim width is, the better grip and maneuverability you get.
The internal rim width is also where the rim tape sticks to. It also affects rolling speed
Hubs
The hub is located at the centermost part of the wheel. It gives the axis of rotation of the entire wheel set.
Each hub has its own axle which is directly attached to the bike's wheels. However, the rear hub has a spline where the cassette is connected to.
The chain of the bike then wraps around the cog's sprockets allowing you to move whenever you pedal.
This also constitutes the drivetrain which allows you to pedal forward. Furthermore, rear wheel hubs also have a freehub mechanism where you can just coast your bike. This means that your bike moves even if you don't pedal.
Spokes
The spokes are the small alloy line-like component that connects the rim with the hubs.
The number of spokes varies between rim types. But basically, having more spokes makes your wheels stronger because you get a lot of support. There are also spokes that are manufactured from steel wire.
They also vary in diameter, length, and shape. There are even built-in spokes on rims that are only available in premium wheel brands.
Nipples
Spokes are connected to the wheel through a special nut which is called the nipple. These are a crucial part of the wheels because they lets you adjust the tension of your spokes.
This process is called truing which basically straightens your wheel. You might have noticed your bike swerves to the sides when you're riding.
If that happens, then there's a good chance that your wheels are misaligned. A simple nipple or wheel true will solve that problem.
Advantages of Using Aluminum Wheels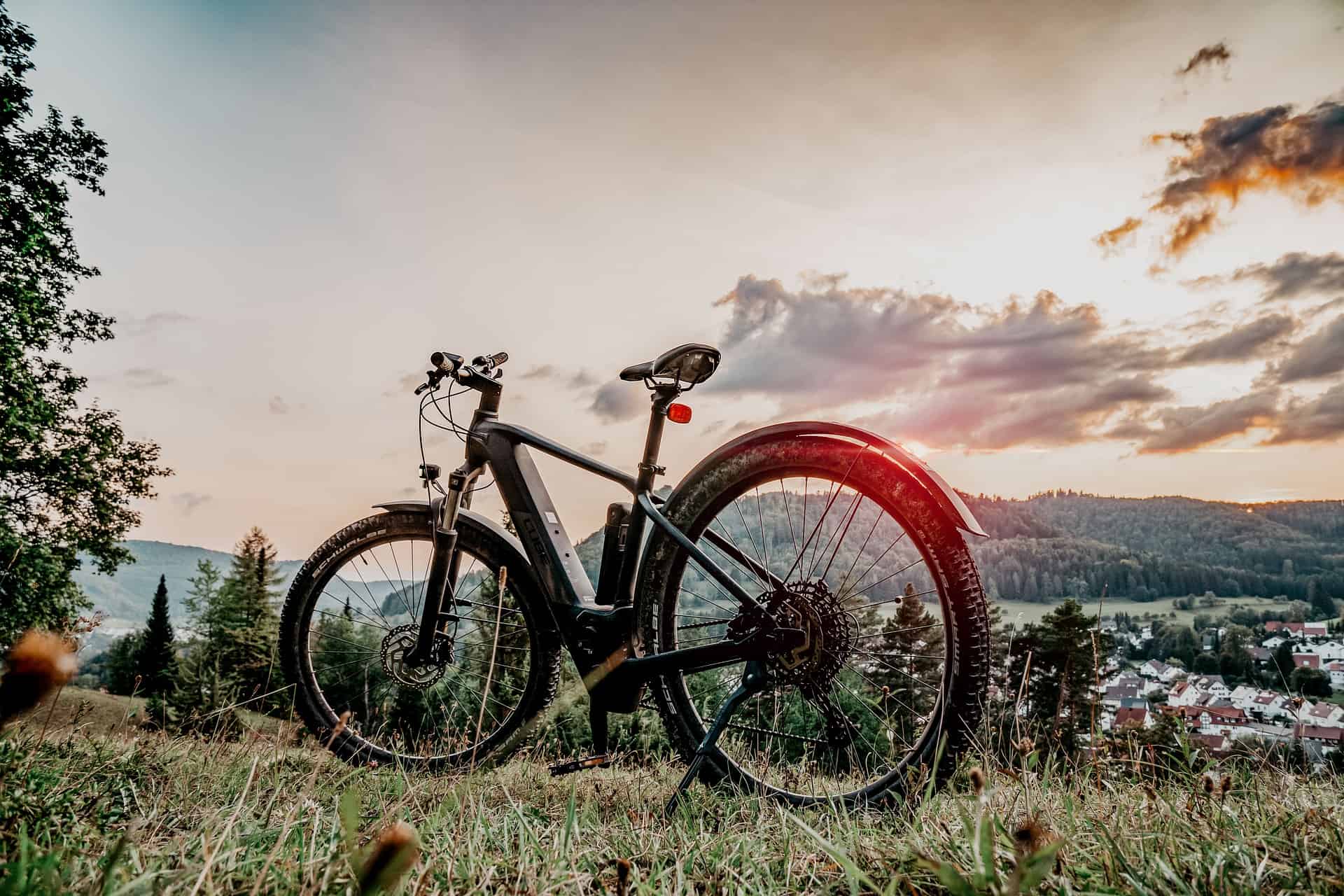 Durability
One of the best things about using aluminum wheels is their durability. Although many people say that alloy is generally more durable than carbon wheels, this is not entirely true.
In fact, carbon can accommodate stronger impacts without getting any damages as long as the force is scattered evenly. However, a targeted impact on a single area can immediately crack a carbon rim.
Meanwhile, aluminum wheels with alloy rims don't immediately crack. Instead, they can first go through dents or minor deformations. And what's even better is that you can still use them even if they have dents as long as they are just minor.
Flex
Alloy stock wheels are more flexible compared to carbon wheels which are stiffer. Stiffness means that riders don't have time to adjust their position and regain balance if ever they swerve or lose balance.
Although carbon fibre rims stiffness is good for biking because this makes your bike more maneuverable and poppy, there are times when less stiffness and more flex is better because this allows you to adjust to the trail conditions.
Price
Aluminum wheels are much cheaper compared to carbon mountain bike wheels such as those from Industry Nine. This is one of the biggest reasons why they remain more popular with mountain bikers and cyclists in general.
Although carbon fiber rims just like those from Industry Nine are lighter wheels, the differences aren't really that huge especially if you just ride for leisure and not too much on ride quality.
What are the best mountain bike alloy wheels?
DT Swiss EX511
The DT Swiss EX 511 is one of the best mountain bike wheels. This is a trail and enduro-specific wheel set that has been used by many professional racers in the Enduro World Series.
It has a 30 mm width and is made from 2.0 silver alloy. This comes with Prolock Squorx Pro Head nipples and washers.
It's colored black, has the signature red and black colorway pattern of DT Swiss, and has a 27.5-inch diameter. This is also tubeless-ready/
Spank 359
The Spank 359 is also one of the best mountain bike wheels. This is another great choice if you're looking for an aluminum wheel set. This one is another enduro-specific wheel that can also be used for downhill racing.
It has a 30.5 mm inner width rim thickness and a standard 19 mm height for optimal stiffness and maneuverable handling. It is also tubeless-ready.
Conclusion
A mountain bike alloy wheelset is a great way to make the most out of your ride.
These are very durable, affordable, and most importantly, reliable, wherever or whenever you are riding mountain bikes. You just need to choose the best one with the right specifications that fit your riding style.